​Physicians & Staff
Meet the experienced and friendly ​physicians and staff who make EYE MEDICAL GROUP a proud provider of eye care services and products in Norman.
DR. JORGE L. SOLORZANO, OD.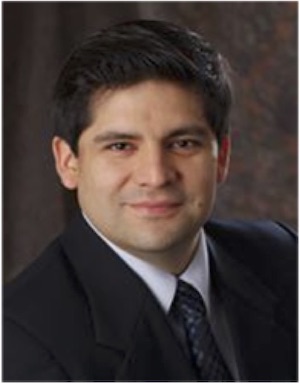 Dr. Solorzano is the Clinical Director of Eye Medical Group and serves both Norman and Pauls Valley. Dr. Solorzano completed his medical training with a residency in ocular disease at Northeastern State University in association with a recognized ophthalmological center BVA in Oklahoma. He received his doctorate of optometry at the University of California at Berkeley. He interned at the prestigious department of ophthalmology, Bascom Palmer Eye Institute, at the University of Miami – School of Medicine. He obtained his bachelor degree in chemistry with an emphasis in medical sciences at Brigham Young University.
Dr. Solorzano was the Clinical Director of BVA for more than 15 years where he served communities in the central region of Oklahoma. He is certified in and routinely performs anterior segment surgical and laser procedures, Neodymium YAG laser procedures, glaucoma laser procedures including Selective Laser Trabeculopasty (SLT).
Dr. Solorzano is very passionate about his profession and keeps updated to the latest diagnostic and therapeutic options for his patients for whom he has a sincere care and compassion. He is originally from Peru and has served annually with Christian ophthalmological missions in Peruvian cities including Lima and Piura.
Dr. Solorzano is an active member of the Oklahoma Association of Optometric Physicians, has served in academic responsibilities and is a frequent speaker at state and regional conferences on subjects such as glaucoma, cataracts, laser procedures of the anterior segment, dry eyes, and degenerative ophthalmic conditions.
Dr. Solorzano is happily married and resides in Norman with his wife and three children. As a family they enjoy being active in their church and they strive to exemplify by their life their great love for God.